Welcome to
Bighorn Auction Co.!
Our Services
Online Auction Services

Bighorn Auction Company offers a wide variety of services to meet your needs. Auctions are the fastest, most efficient & effective way to convert property into cash. We cover all aspects of the auction experience for you! That includes hauling, set-up, marketing and research, advertising, catering—and finally, quick, efficient, and accurate settlement of proceeds.

From start to finish, we are the auction company for you. Let our aggressive selling team work for you! No job is too big or small! Consignments welcome! We are accepting consignments for upcoming auctions.
‍
ESTATES: If you need to liquidate an entire estate, or just a few items, and the proceeds divided between the heirs. We can do an entire estate either on location or provide our auction facility

DIVORCES: If you are unable to divide your property and want it turned into liquid cash, we can auction your disputed items.

STORAGE UNIT LIENS: Have storage units that are behind in payments? We can auction off the unit(s) for you!

TRUSTS: If you have merchantable personal property you would like to turn into money to put into your trust funds, we provide a good market.
WE SPECIALIZE IN:

antique & collectible


storage unit


business liquidation


real estate


clerking


custom advertising program


catering


estates


farm equipment


heavy equipment


appraisals


buyer registration


cashiering


indoor facility or on-location


full documentation & settlement

NO YARD SALE LEFTOVERS!

Selling Your Products

Live & Online Auction Services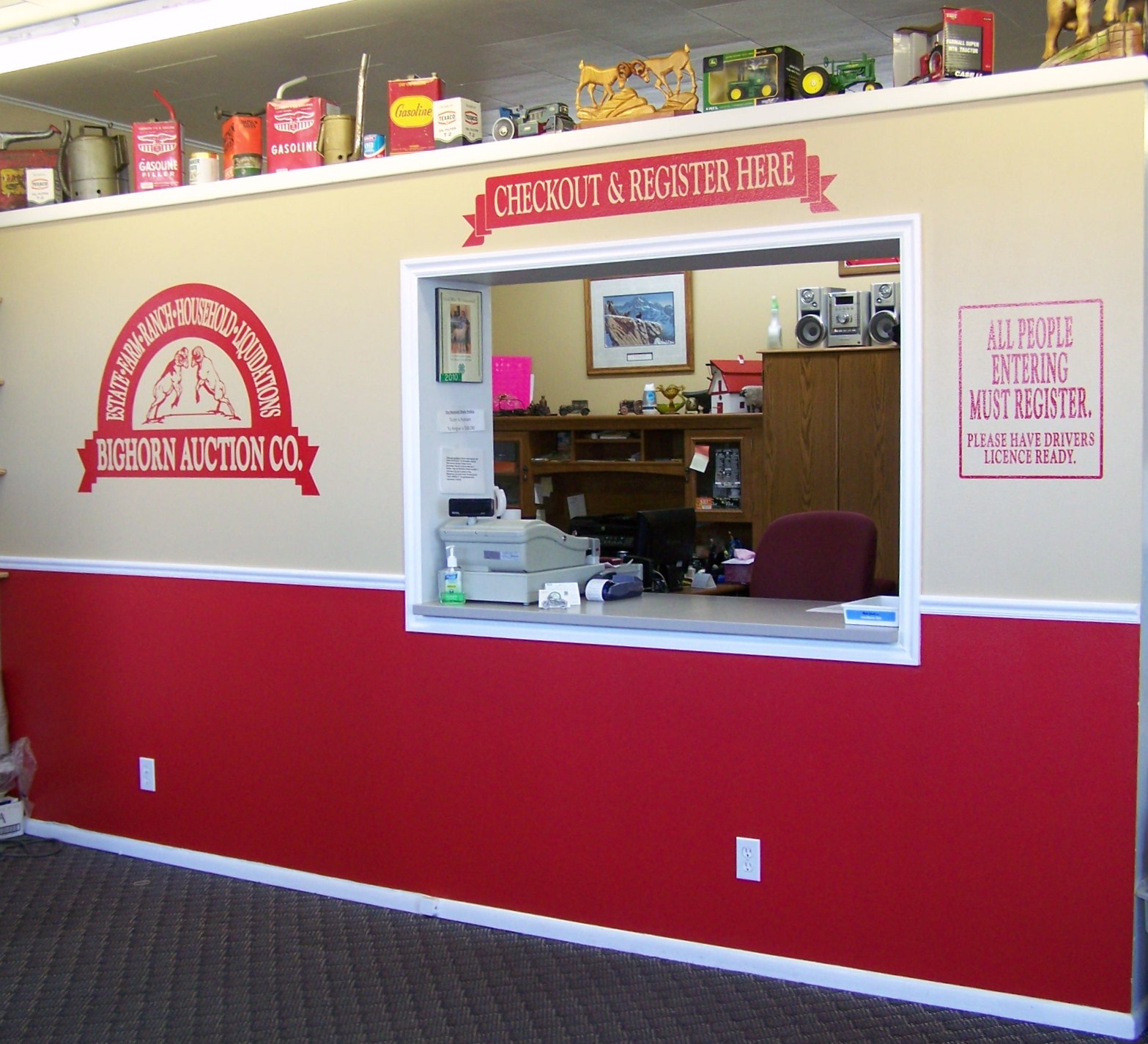 At Bighorn Auction Co. we utilize the latest marketing technologies to achieve more value for our clients. With almost 20 years in business, we are knowledgeable in selling all products and getting our clients the maximum value. Our friendly staff strives to provide a fun and energetic environment for our customers!
Ready to sell? Call us today 208-522-7984
we accept a large variety of consignments, including:

good used furniture (upholstery must be no more than 5 years old with no rips, tears, or stains.)


pottery


antiques


collectibles


household items


any other good merchandise is welcome!

coins & currency


artwork


firearms


saddles & tack


vehicles

We have the right to refuse any item.